LOS ANGELES, May 11, 2023 /Realty Wire/ — Oakland REALTOR® Kevin Brown has been elected 2024 first vice-president of the National Association of REALTORS® (NAR), it was announced today during NAR's Legislative Meetings in Washington, DC. He served as president of the CALIFORNIA ASSOCIATION OF REALTORS® (C.A.R.) in 2014.
"Homeownership has transformed the lives of millions of Americans. For many, it's the way up the economic ladder as it creates safety, security, prosperity and intergenerational wealth," said Kevin Brown, an Oakland REALTOR®. "I am well positioned to lead our organization by providing more homeownership opportunities and hybrid forms of financing for the underserved. I'll also work to find more creative ways of producing housing inventory. My primary goal is to provide the opportunity of homeownership for all while helping to secure a solid middle class."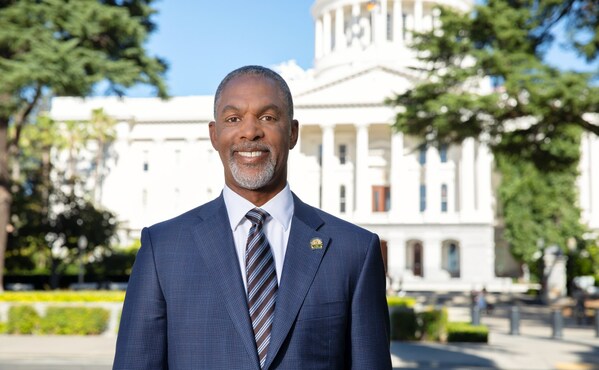 Brown is a second-generation real estate broker with over 44 years of experience, serving in myriad leadership positions for NAR, C.A.R. and local associations of REALTORS®. His first position was membership committee chair for the Oakland Association of REALTORS® in 1986. Most recently, he was a member of NAR's Public Policy Coordinating and RPAC PAG committees and Business Insurance Work Group. In 2021, he served as NAR's REALTOR® Party Director and served on its Executive Committee.
He has served on C.A.R.'s Board of Directors since 1993 in a variety of committee positions, including Federal, Executive, Standard Forms, REALTOR® Risk Management and Consumer Protection Forum, MLS Policy, Professional Standards and MLS Policy.
At the local level, Brown served as president of the Oakland Association of REALTORS® in 1995. He also was named REALTOR® of the Year in 1996 for the Oakland Association of REALTORS®.
Brown specializes in residential and commercial real estate sales and has extensive expertise in investment property brokerage and management. His past clients include residential buyers and sellers, banks, institutional investors, large trusts, law firms, the City of Berkeley, smaller individual investors and the U.S. Marshals Service. He has spent over three decades studying and helping to create public policy at the local, state, and national levels to protect consumer interests and preserve real property rights. He has been called upon to testify before Congress on tax reform, GSE reform, and the impact of tax reform on the middle class.
Leading the way…® in California real estate for more than 110 years, the CALIFORNIA ASSOCIATION OF REALTORS® (www.car.org) is one of the largest state trade organizations in the United States with more than 200,000 members dedicated to the advancement of professionalism in real estate. C.A.R. is headquartered in Los Angeles.
SOURCE CALIFORNIA ASSOCIATION OF REALTORS® (C.A.R.)