SAN DIEGO, Jan. 31, 2023 /Realty Wire/ — We are pleased to announce that Nick Rogers, San Diego realtor specializing in luxury real estate, has reached the #1 ranking for closed sales in 2022 at La Jolla Coldwell Banker. This is a major achievement and a highly sought-after title among San Diego real estate agents. Also among his recently acquired accolades is the 2022 award for International President's Elite which places Nick in the top 3% of Coldwell Banker Agents worldwide.
Nick Rogers is an established La Jolla realtor specializing in luxury real estate and has a proven track record of successful sales. Having lived in San Diego his entire life, he knows the city like a true local and offers a comprehensive approach when it comes to buying and selling luxury real estate in San Diego. Representing buyers and sellers, Nick is known for his unparalleled customer service and will go the extra mile for his clients making sure every need is taken care of, anticipates questions they may have, and accounts for every detail.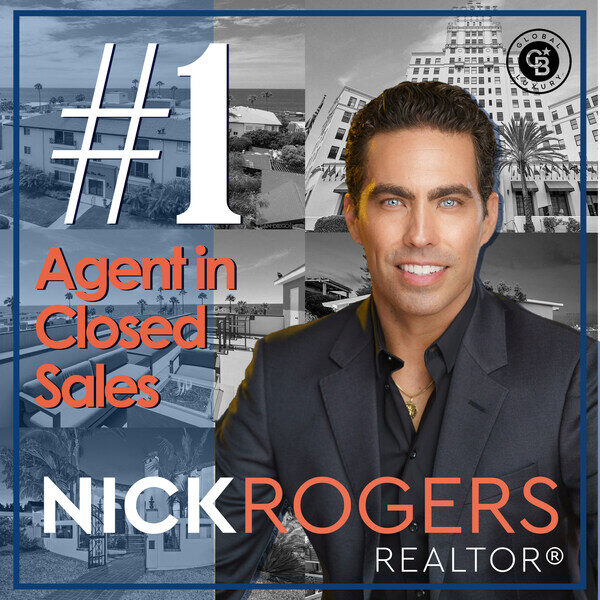 If you're looking for luxury homes in San Diego, Nick is your go-to realtor being one of the top luxury real estate agents in La Jolla. He's a skilled negotiator and pays close attention to the market trends so he's able to offer a perspective that will help you make smart investment decisions and plan according to your personal goals. The luxury real estate market is highly competitive, and Nick has the specialized expertise to give you the best possible position and all the information you need to grow your real estate investments.
Nick Rogers is a top real estate agent in San Diego and is ready to help you buy or sell your home at the best price. Give him a call today or visit him online at realtornickrogers.com to start the conversation about your San Diego luxury property buying and selling needs.
SOURCE Realtor Nick Rogers